Thu, May 19, 2011 | By Hugh Hewitt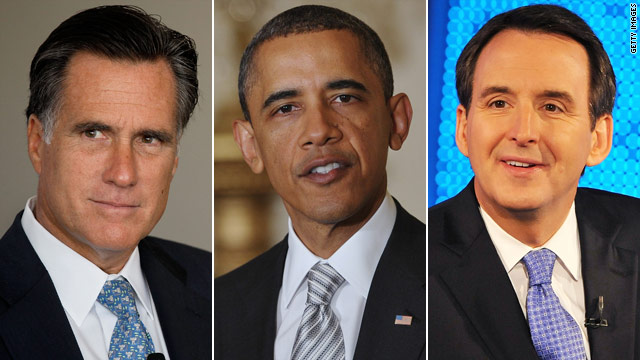 The president gigs Mitt Romney whenever possible, including yesterday according to this Byron York report. It is almost as if the president wanted to make sure that Romney wasn't the GOP nominee.
Before long the president will also be taking shots at Tim Pawlenty. David Axelrod is not going to not try and knock out of the competition the most competitive candidates in the order in which they are perceived as threats to the president's re-election. Team Obama thinks Romney is the biggest threat so they throw the most at him. While I suspect the president would most prefer Michele Bachmann as a nominee, they would settle for Governor Huntsman given the obvious line of attack that would open up in the summer of 2012.
Governor Huntsman is in New Hampshire today and I hope will be a guest soon. The sooner he starts answering the question about having served under the president and then deciding to run against him the better. Conn Carroll thinks the MSM favors Huntsman, but as I wrote yesterday, the Beltway's elites know and like Mitch Daniels, and don't really think he can beat the president. Watch for both men to get encouragement from the MSM as the same MSM beats up Pawlenty and Romney on a daily basis.
Among today's guests are the New York Times' political reporter Michael Shear who contributes to The Caucus blog and the Washington Examiner's David Freddoso, whose new book Gangster Government certainly prepares the reader for Team Obama's attack on Boeing.