Why Doesn't CNN Want You To Trust This Man?
Thursday, August 16, 2007 | posted by Hugh Hewitt
Posted by Duane Patterson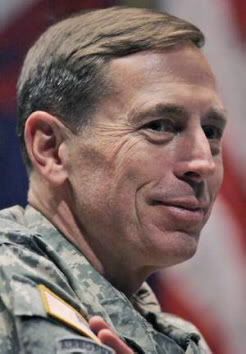 CNN released a new opinion poll today, and it appears that the slime campaign on General David Petraeus has now officially begun with a month to go before his report to Congress.CNN claimed on their Situation Room that only 28% of responders would be more likely to support the war if Petraeus reports the surge is showing signs of progress, 72% wouldn't. And worse news, if one were to believe this poll, only 43% of those polled trusted Petraeus to give an accurate report in September, while 53% said they don't trust the top U.S. military commander in Iraq.
Now let's dive into the numbers a bit, to see how trusted this poll ought to be.
Read more at Radioblogger.com