What Will Tony Snow Do Next?
Saturday, August 18, 2007 | posted by Hugh Hewitt
Posted by Duane Patterson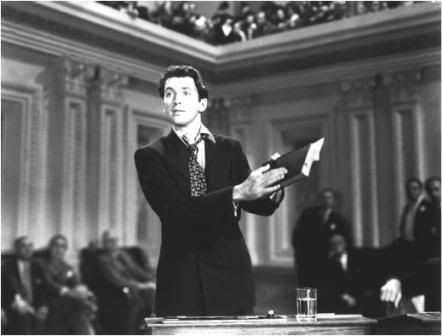 Tony Snow appeared on Hugh's show two days ago, and made national news by stating that he wasn't likely to stick around in his present job of White House Press Secretary all the way to the end of the second Bush term. To most of us who have followed politics, this wasn't much of a surprise. In fact, the fact that Tony actually took the job in the first place was more of a surprise to a lot of us than the "news" that he would probably bail out before the term. Tony has kids who are about to head off to college, and he's made references for a long time that he needs to go make some money in the private sector before too long.
But being August, the mainstream media often goes out of there way to create a story where there is no story, and this one is no exception. Hugh had Fred Barnes and Charles Krauthammer on the program earlier today, and asked Fred Barnes about Tony's impending departure, and what he ought to try next. Here's what he had to say.
Read more at Radioblogger.com