Mon, Jun 13, 2016 | By Hugh Hewitt
Do you really want to understand yesterday's massacre of innocents –and the facts of ISIS intentions and recruitments? What's it mean for ISIS to publish a "hit list" of 8,000 Americans?  How do they recruit and activate their killers?  Then read three books, two of which are non-fiction accounts of the rise and spread of ISIS, one of which uses the novel to review that history and explain in chilling detail the threat.  The three:
The Washington Post's Joby Warrick's Black Flags:
Michael Weiss of The Daily Beast is the author of ISIS: Inside The Army of Terror:
And the forthcoming novel by Daniel Silva, The Black Widow, which I was able to read in a review copy, that does the best job of all of making the threat accessible in compelling, indeed riveting and horrifying fashion: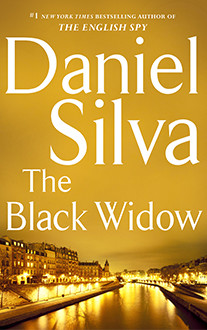 Read them all.  (Pre-order Silva's so you can have it with you for vacation and the conventions.)  I hesitate to credit the opinions of anyone outside of the intelligence communities or the military who hasn't at least read these three books to try and get smart about the threat from ISIS that erupted in Orlando yesterday.
It is just beginning.