Sun, Jul 14, 2013 | By Hugh Hewitt
My Monday Washington Examiner column begins with the Zimmerman verdict and transitions quickly to the new Gabriel Allon thriller from Daniel Silva —The English Girl.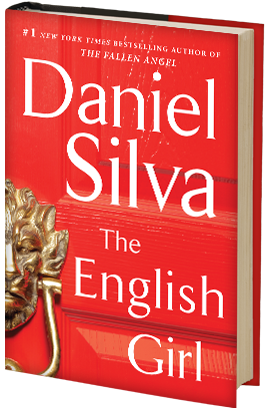 Daniel Silva joins me Monday, for two hours, in what has become our annual summer chat.  There are a handful of novelists who are invited on to the show whenever they have a new book come out: Silva, Alex Berenson, C.J. Box, Steven Pressfield, Brad Thor and until his death earlier this year, Vince Flynn.  Many in my audience get impatient when one or another of these writers haven't been around for a bit.  I get emails pressing me to press them to hurry up, as though I was in a position to act as an editor or agent.  I'm not.  Just another fan, thankful for the effort that goes into a great story, even more so when the story has a lot of very subtle teaching behind it.
I don't know the politics of most of these writers, certainly not those of Silva, whom I have never met save over the telephone line.  But all of them have very carefully studied the real world in which their made-up characters must think and act.  Anyone can write a novel about love and loss.  It is very, very hard to write convincingly about espionage and international terrorism or superpower competition.
There are very few shortcuts to understanding the world in which we live, but a really excellent novelist can provide a few of those.  Silva, like his late friend Flynn and my other regulars, do just that.
Be sure to listen today –no spoilers, of course– and do yourself a favor by heading over to DanielSilvaBooks.com, make a list of the first dozen Allon novels, and then start with The Kill Artist if you are new to Silva.  You'll thank me, and especially him.  If you live in or near New York, Denver, Phoenix, Houston, Miami or D.C., Silva's book tour is bringing him to your town.