Thu, Aug 23, 2007 | By Hugh Hewitt
Posted by Duane Patterson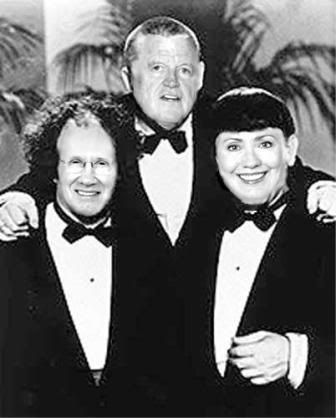 Photo courtesy of Palomino
Ever since the first of the year, Democrats, particularly the ones in the United States Senate, have been all over the map in their comments about the war in Iraq. Comments have ranged from 'we need more troops' to 'we need to withdraw immediately', from 'the surge is not working' to 'General Petraeus is a disappointment', even said at a time when the surge had not even been fully implemented.

Now that the surge is appearing to produce its designed effects, namely providing a secure environment in which the political reconciliation process can begin from the ground up, Democrats here have moved the goalposts in their rhetoric, seizing on the most lagging of indicators of success, the political process at the national level, as the reason we need to declare defeat and get out of there. Wednesday morning, George W. Bush gave an impassioned speech to the national convention of the Veterans for Foreign Wars. For the first time since the war began, the President quantified the capture or kill rate in Iraq as averaging 1,500 per month since January.
It was a serious speech, a well-received one by the audience at the VFW Convention, and a welcome one for supporters of the war effort, because the President finally articulated information that hadn't been readily available in recent months. One of the reasons Americans catch ESPN is because they want to catch up on the scores of their team and see how they're doing. When it comes to the war on terror, many Americans have soured on the war, according to the polls, because they're not getting the updates they need to stay interested in it. When MSM only reports the losses U.S. forces are taking every day, Americans have felt like their team is on a long losing streak, and they naturally find something else to do with their time. The President needs to continue to give these kinds of speeches, and go into more detail about what is going on, where we could use improvement, and how Americans can continue to help support our brave men and women.
Which brings us to the Three Stooges of the United States Senate.
What did Hillary Clinton, Ted Kennedy and Harry Reid say in reaction to the President's speech? Read the rest at Radioblogger.com.