Mon, May 27, 2013 | By Hugh Hewitt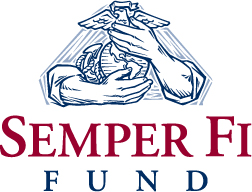 Every Memorial Day for the past many years I have hosted extraordinary heroes on the radio show, men and women served by the Injured Marine Semper Fi Fund.  They are mostly Marines but include soldiers, sailors an airmen and every story is inspiring.
The Semper Fi Fund is completing its first decade of service to the gravely wounded, and has raised and given out $75 million in that time via more than 50,000 grants to more than 9,500 wounded warriors, from small travel vouchers for family members rushing to be by the bedside of their wounded Marines to large grants for wheelchair accessible vans, houses and advanced technology for warriors missing limbs.  The organization was founded by military spouses, operates with extraordinary efficiency and superb oversight –look at the Board and you'll see why— and as a result has earned the highest ratings from the toughest watchdog groups.
You can contribute online here.  The mailing address for the old-school among you is:
Injured Marine Semper Fi Fund
825 College Blvd, Suite 102
PMB 609
Oceanside, CA 92057
This three-hour show never fails to inspire and whether you are in a car driving or at home with friends and family, find some time to listen to some or all of the 20 or so wounded warriors  who will be joining me today.  Some suffered their wounds a decade ago and have great stories to tell of their new lives, and others have been wounded in the year since the last broadcast, and are marking their first months in recovery, but every one of them has an amazing story to tell this Memorial Day.