Tue, Jul 16, 2013 | By Hugh Hewitt
First, a wonderful headline from the New York Times.  "That's it, that's the ticket," as Jon Lovitz would say.
I'll have to ask Brad Thor is he arranged that header for pub week for his excellent new The Hidden Order when he comes by the studio today.  Summer reading week continues with today's discussion of Thor's new runaway best-seller, which is about, well, everything, from Sam Adams to Somalia, from the Fed to fed-up.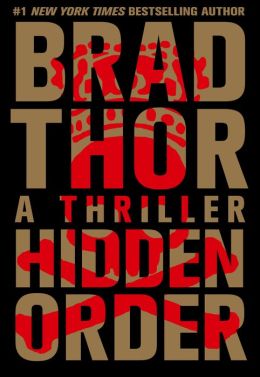 Thor's coming by the studio.  As a Chicago guy –and a pal of Guy P. Benson– I may have to bring up the Tribe's recent sweep of the White Sox, but mostly it is going to be one of the summer author talks which the audience loves, especially a post-Martin/Zimmerman audience.
Thor's book tour is taking him a lot of places, but even if you can catch him in person, don't miss him talking Harvath and Co today. And if you already aren't doing so, be sure to follow the very active Twitter feed of @bradthor.