Tue, Jun 22, 2010 | By Hugh Hewitt
The new government unveils a budget that confronts the dangers of the runaway deficit in Great Britain.
Meanwhile the Obama-Pelosi-Reid team aren't even preparing a budget!
The red ink is flowing in as uncontrolled a manner as the oil in the Gulf, but at least BP is trying to cap the Gulf spill. There isn't even a semblance of a policy with Team Obama. And his budget director is running away.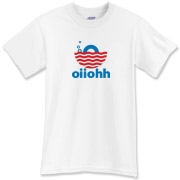 .