Mon, Mar 12, 2012 | By Hugh Hewitt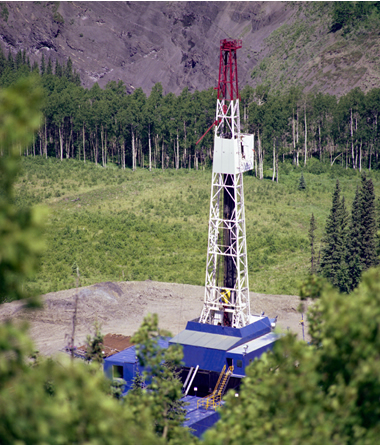 My Washington Examiner column looks at the three three names that ought to be in every Romney speech between now and November, as every Romney speech ought to be talking about energy independence and the president's huge effort to block that independence at every turn.
Americans are rightly blaming President Obama for skyrocketing gasoline prices as the market for oil is very forward looking and knows the out-years under the Obama rules are dire when it comes to oil and natural gas production. And as Dam Balz and John Cohen report in yesterday's Washington Post, the public knows why the market is reacting as it does:
Disapproval of President Obama's handling of the economy is heading higher – alongside gasoline prices – as a record number of Americans now give the president "strongly" negative reviews on the 2012 presidential campaign's most important issue, according to a new Washington Post-ABC News poll.

Increasingly pessimistic views of Obama's performance on the economy – and on the federal budget deficit – come despite a steadily brightening employment picture and other signs of economic improvement, and they highlight the political sensitivity of rising gas prices.
Oh, there's an oil boom underway in Texas, one that is hindered by nature –drought– and man via endangered species restrictions and EPA's emerging effort to kill of fracking.