Fri, Aug 3, 2012 | By Hugh Hewitt
My guest for all of Friday's show is Rajiv Chandrasekaran, National Editor of the Washington Post and author of an engrossing new book on America's war in Afghanistan: Little America: The War Within The War For Afghanistan.
I haven't spent three hours with one author on one book for many years, but as Americans are fighting and dying in Afghanistan, and as serious, informative and well-written books of reporting are so rare from that war, I am setting aside today to dig deep into what Chandrasekaran's twenty-plus trips over the past three years have taught him about the war. The transcript of our conversation will be posted here after the conclusion of the program.

Chandrasekaran sent along some of the photos from his travels to and from the front lines of the war. They underscore that the book is not an academic's review of position papers, but an assessment and a history done from the perspective that ought to count the most –that of the troops and other Americans serving in Afghanistan.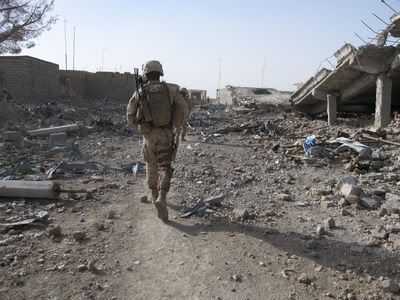 The scene as I accompanied Marines into Marja in February 2010.
Brig. Gen. Larry Nicholson and State Department officer Kael Weston next to a canal in Marja in February 2010.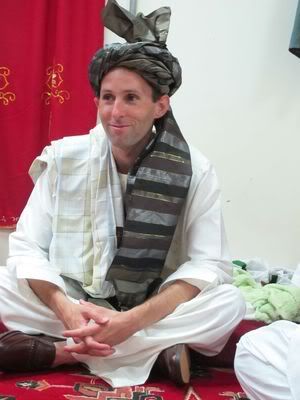 State Dept. officer Carter Malkasian in Garmser in July 2011.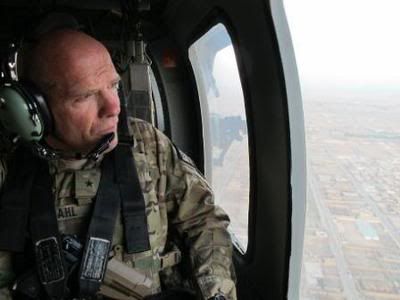 Brig. Gen. Ken Dahl looks over Kandahar from a Black Hawk helicopter in April 2011.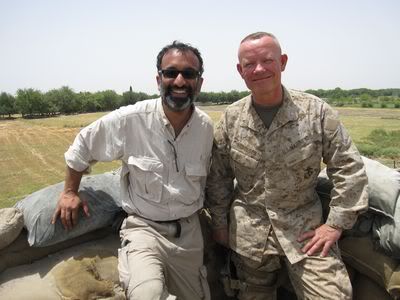 Rajiv Chandrasekaran and Larry Nicholson in Nawa in July 2009.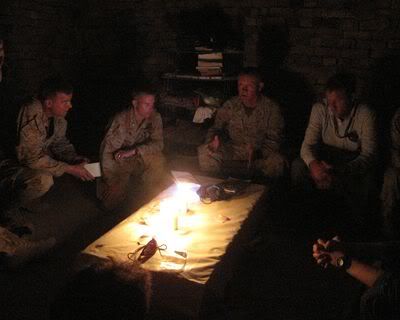 Larry Nicholson planning for the first major push into the Helmand River Valley with officers from the 1st Battalion of the 5th Marine Regiment. Meeting by candlelight in Nawa in June 2009.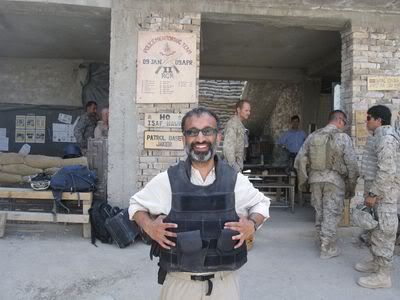 The author standing in front of Patrol Base Jaker in Nawa in July 2009.