Thursday, April 10, 2014 | posted by Hugh Hewitt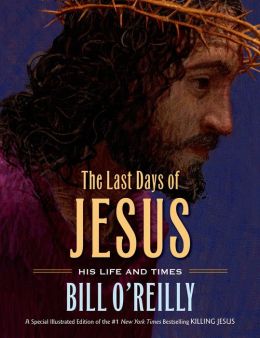 Bill O'Reilly dropped by the show last night to plug his new "The Last Days of Jesus."  I asked him about the perennial (and accurate) complaint that MSM ignores the best-selling books of the center-right.  His response, and the response of Politico's media reporter Dylan Byers, is below.  Not surprisingly, for Byers is fair, Byers concedes the double standard and the bias.  It has operated most obviously against O'Reilly's books and especially against Mark Levin's The Liberty Amendments, which is the most serious and large-selling  book of political theory by a conservative in many years.  As Byers notes, Rachel Maddow's forgettable and poorly researched and written anti-war book got massive coverage.  Levin's…not so much.
O'Reilly's musings on what he would ask Pope Francis are also worth reviewing in the transcript.
O'Reilly audio:
Byers' audio:
O'Reilly transcript:
Byers' transcript: