Sat, May 29, 2010 | By Hugh Hewitt
The president came, he saw, and he left for vacation. (Florida's Charlie Crist could be contemplating either the president's "plans" or Marco Rubio's polling numbers). The oil continues to surge into the gulf and towards the shore, and still the president's A-Team has approved only a small portion of Bobby Jindal's plan to dredge sand and build berms. Intense political pressure got the smallest part of the plan approved, which underscores again just how incoherent the president's management of the disaster's aftermath has been.
"Here the president doesn't seem to have a clue," Louisiana Senator David Vitter said. "His decision on the emergency dredging barrier-island plan is a thinly veiled 'no.' Approving 2 percent of the request and kicking the rest months down the road is outrageous, absolutely outrageous."
Nor does the president have a plan for the deficit on which Congress can act, and so the Pelosi-Reid forces stumble along doing the only thing they know how to do: spend money we don't have. From this morning's Politico:
Democrats narrowly won House approval Friday of a nearly $90 billion jobs and tax package, capping days of turmoil that split the party and called into question its ability to effectively lead on budget and economic issues.

For the once activist House, the changed mood is quite extraordinary as if many members want only to hunker down and wait out November's elections-still five months away. Going into Memorial Day, the budget process has all but collapsed, and an emergency war funding bill-requested in February-has yet to be even considered by the House Appropriations Committee.
Even the left-wing has begun to admit OiiOhh —Obama is in over his head: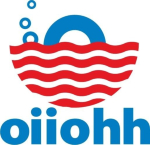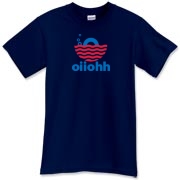 .