Mon, May 24, 2010 | By Hugh Hewitt
Governor Jindal wants to dredge and build barrier islands to stop the oil from reaching the Louisiana coastline and its sensitive wetlands and beaches.
President Obama's team won't give permission.
Thus President Obama is blocking a key –and obvious– containment strategy.
The damage that follows from actions not taken is the president's responsibility. And it looks like this:
Mr. Jindal also urged the Army Corps of Engineers to immediately approve a plan to build artificial barrier islands out of sand to hold back the oil, a plan widely praised by local parish officials but questioned by some experts. He said he would raise the issue with President Obama in a conference call on Monday.
Why would anyone not try everything that was reasonable? The president's timidity comes from his fear that he will be held accountable for a failure to stop the disaster –that this will become his Katrina.
It already is, except that President Bush stepped up only two days after the locals failed to execute their evacuation plans. Here the crisis has been a federal responsibility from day one minute one and the president has watched and hoped that BP would figure something out.
And just so you don't think that the president and his team deserve at least a day or two to evaluate the idea, consider the application for dredging was filed on May 11! From the Los Angeles Times:
The Louisiana Coastal Protection and Restoration Authority filed for an emergency permit on May 11 for the $350-million project, asking the Corps to build sand piles along the gulf side of the Chandeleurs and other barrier islands. A Corps spokesman said that the request is "a top priority" but that the agency is "currently evaluating all of this information for potential environmental effects" as required by law.

"The Corps just doesn't get it," Sen. David Vitter (R-La.) said Thursday. "The regular Corps timetable won't work. Thick oil has already gotten behind our existing barrier islands and is infiltrating our marsh. Yet the Corps is showing no sense of urgency."
It isn't the Corps that doesn't get it, Senator Vitter, it is President Obama who is clueless about executive leadership in such a situation. The delay in approving the dredging has now gone on so long that approval-followed-by-success would itslef be an indictment of Team Obama so expect more foot dragging.
As with every other episode in this presidency, the president talks a great game, but when he delivers a result at all, it is flawed, ineffective, and wildly expensive. In this case he is avoiding any action at all, prefering a purely political strategy of blaming BP and acting as though everything that could be done has been done when it fact it is obvious –obvious– that the president and his team are doing very little indeed.
OiiOhh: Obama is in over his head.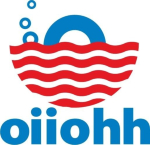 .