Tue, Sep 27, 2011 | By Hugh Hewitt
If you want to understand the legal status of Obamacare, read the interview I conducted with Professor Randy Barnett of Georgetown law yesterday. Professor Barnett is on the team representing the National Federation of Independent Businesses, and he runs though the news from yesterday and the likely schedule to get to and issues that will dominate the discussion before SCOTUS.
And here's a reminder of the chance for those pastors, rabbis, priests, imams, monks and para-church-professionals living within driving distance of Orange, California: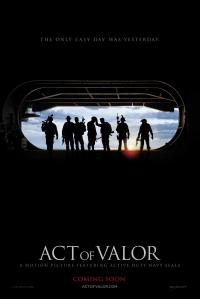 One of the most amazing movies I have ever seen, Act of Valor, will be released on President's Day weekend 2012. It features a team of Navy SEALs and is built on the experiences they and other SEALs have lived through the past decade. The Navy cooperated with the filmmakers and allowed the SEALs to play the roles of SEALs in the film, and as a result the action sequences are extraordinary, simply beyond the ability of any studio to deliver because studios don't have the capabilities that the United States Navy does.
The filmmakers have agreed to make the movie available for a screening of the film for pastors, youth pastors and para-church professionals, which will be held at The Block in Orange, California on Thursday night, September 29. Please rsvp here if you are a pastor or a para-church leader and would like to attend. I will host a discussion after the film shows.