Mon, Sep 10, 2007 | By Hugh Hewitt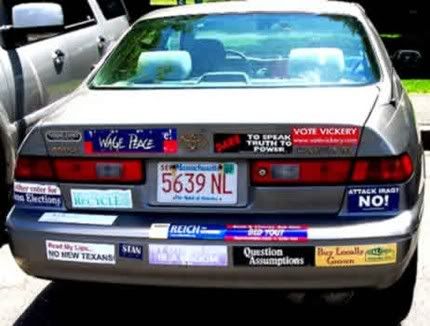 Iraq War Veteran Pete Hegseth, the executive director of Vets for Freedom and a good friend of the Hugh Hewitt Show, has an important little piece posted on the Weekly Standard this morning. Hegseth notes that Moveon.Org has taken the rhetoric that Glenn Greenwald and Andrew Sullivan have merely danced around and made it explicit. In an advertisement in yesterday's New York Times, Moveon.Org brayed in its headline, "General Petraeus or General Betray us? Cooking the books for the White House."
As Hegseth points out, Moveon.Org works closely with the Democratic leadership. He takes note of this quote from Friday's Politico uttered by a courageously anonymous Democratic Senator: "No one wants to call [Petraeus] a liar on national TV. The expectation is the outside groups will do this for us."
I KNOW, I KNOW. The modern liberal establishment just can't understand anything that isn't done purely for political gain. They can't even imagine a man in David Petraeus' position being anything other than a lackey for the Bush White House, eagerly aiding the quest to bolster Halliburton's stock price by any means necessary. A person who cares about something other than partisan politics, anything other than partisan politics, is a creature beyond their comprehension.
This is the price of Markos Moulitsas' politics of winnerism. Markos understands the limits of publicly practicing this kind of politics, having learned a hard lesson in this regard when he made his infamous "Screw Them" comment three years ago. But his duller fellow travelers have no idea how their countrymen will perceive them. The people at Moveon.Org don't understand how noxious the suggestion is that Petraeus would willingly and eagerly sell out the 160,000 men and women who he leads. After all, if you're a Daily Kos diarist or a MoveOn.org director, it's all about politics. Everything is about politics, all the time.
There's a local TV show that I appear on. Practically every time I'm on, the host, a good egg even though a pronounced lefty even by Boston standards, asks me how Republicans are supposed to stand by this war effort and still prevail in 2008. I always respond the same way: They aren't. In all likelihood, 2008 will be a disaster for Republicans at the ballot box. But we, the rank and file of the Republican party, expect Republicans to risk their comfortable offices in order to see the war in Iraq through to a satisfactory conclusion and to continue the war against the forces of Jihad. Let the political chips fall where they may.
Whenever I repeat this sentiment, the host and the other two guests who are usually also liberal, look at me like I have two heads. They obviously suspect some ploy is afoot. But I mean it. And so do most other Republicans. A party that won't see this thing through isn't worth supporting, not in political defeat and even more so not in political victory.
The Democratic Party, through its conspiracy with Moveon.Org to slander the man leading 160,000 American troops in harm's way, has shown its true colors. Characteristically idiotic, they've chosen to do so at a time when the country is watching.
Compliments? Complaints? Contact me at Soxblog@aol.com.
Hugh adds:
I have written on the MoveOn.org ad for the Los Angeles Times and will post a link later. Here's the ad itself, destined to be one of the most infamous in American newspaper history:
Cooking the books for the White House