Thu, Jun 25, 2015 | By Hugh Hewitt
Mark Steyn will open the show with two segments today as the news is so deep and the topics we must cover so many.
And Daniel Silva, who knows more about the world of intelligence and counter-intelligence, joins me to discuss what is the consequence of the OPM hack, and the lurching forward of the Iranian talks.  His new book, due out in days, is The English Spy, and there could not be a more timelier read: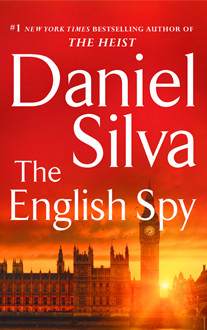 With dinner two nights ago, former United States Senator Bill Armstrong, who is president of Colorado College which is hosting my broadcast this week, said to me that, having heard Daniel on the show many years ago, both he and his wife Ellen started reading his first Gabriel Allon thriller, The Kill Artist, and never stopped until all had been read by both of them and that they know eagerly look forward to each year's new entry and to this annual interview.  All of them should be read in order both for their entertainment and their education in the world we really live in, but the newest, The English Spy will impress on you because of the character of Arthur Grimes the seriousness of the OPM breach.  A reverse chronoligical order of all the books can be found here, with the Allon novels beginning with The Kill Artist.