Wed, Oct 10, 2007 | By Hugh Hewitt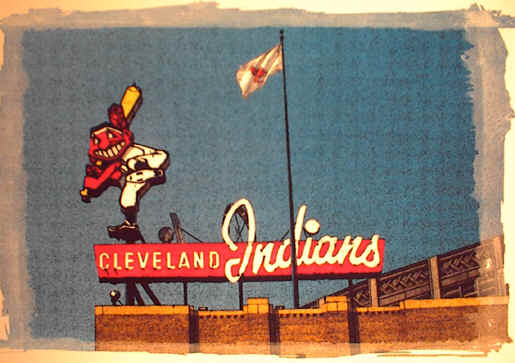 As you would know if you had read previous posts or listened to yesterday's show –in between my shameless prospecting for six tickets to an ALCS game in Cleveland–I have applied for the online Wall Street Journal's position of chief Chief Wahoo booster.

So comes along Fred with this to the WSJ.com team:
Before I even get started, let me get this off my chest. I am still angry that the Indians traded Rocky Colavito for Harvey Kuenn. Not, upset, not annoyed, I am still incensed. You just cannot trade "The Rock" for a lousy singles hitter. Here was a guy who could hit home runs, throw the ball into the stands on the fly from deep right field, run slower than 40 year old, big, fat Mike Garcia, and do that useless bat-behind-the-back stretching thing every time he came up to hit. We loved him. You cannot trade a guy like that. Ever!

O.K. I was about nine months old the last time the Indians won the World Series. I do not remember a thing. It might as well have been a hundred years ago (sorry Cub fans) for all I know. They were in the World Series again in 1954. I was six years old. I have seen that stupid Willie Mays catch about one hundred times. Indians lost in four straight.

I started watching baseball in 1956. I took me about six months to begin hating the Yankees. At eight years old, I was wise beyond my years. Hating the Yankees kept me going through the lean years. All 50 of them! Don't get me wrong, the Indians had some good players: Vic Power, Woodie Held, "The Immortal" Joe Azcue, Willie Kirkland!

O.K. Get me wrong.

I didn't deserve this! I was a good kid. I was in Captain Penny's Clean Plate Club (except for those green beans), I watched Mr. Jingeling faithfully every Christmas season, I lasted all the way through Ghoulardi into Big Chuck and Houlihan. We bought our cars at Ed Stinn Chevrolet.

There were some high points. O.K. One high point. Nickel Beer Night. The single most ridiculous promotion in all promotion history! You just cannot pass out basically free beer to a bunch of Cleveland sports fans (or any bunch of Clevelanders for that matter) and expect anything short of disaster. Expectations were exceeded.

Fast forward to 1995. The Indians have a team comprised of Omar Vizquel, Jim Tome, Albert Belle, Manny Ramiriz, Kenny Loften, and Eddie Murray. There is no way this bunch could lose the World Series. You would think!

1997. They have to be able to beat the Florida Marlins! Maybe not.

Look! I am going to be 60 years old soon. I NEED THE INDIANS TO WIN NOW! I just don't have an unlimited supply of rebuilding seasons left.

I'm not asking for a dynasty. Just one!

Fred Hinckley
Palmdale, California
(formerly North Olmsted, Ohio)
OK, so Fred can write a lick. But as I have already e-mailed the WSJ gents at The Daily Fix, the reference to Mr. Jingaling is disqualifying as Twigbees was never open during the season, and thus represents a clear appeal to a sentiments ineligible for display during October.