Tue, Mar 12, 2013 | By Hugh Hewitt
Today's show will of course focus in part on the opening of the Conclave in Rome.  Rarely do such hugely important events occur, and though many in the secular media miss the enormous consequences that will flow from the choice of the next pope –if the cardinals select a young man like Cardinal Tagle it may well be the last pope for hundreds of millions of faithful Catholics– there are enormous issues that will surround even the selection of an older pope whose tenure will presumably be much shorter.  Rocco Palmo over at Whispers in the Loggia has some wonderful thoughts on the occasion.
I will be joined on air by two American commentators in the course of today's program.
In hour one,  Fr. C. J. McCloskey is a Research Fellow of the Faith and Reason Institute in Washington DC and the author, with Russell Shaw,  of  Good News, Bad News:  Evangelization, Conversion and the Crisis of Faith.
In hour two we hope to connect with George Weigel of the Ethics and Public Policy Center, who may be the most sought-after American in Rome not locked in the Sistine Chapel.  That is because Weigel's new book, Evangelical Catholicism is widely understood to be enormously influential among many of the cardinals in the conclave, especially its Chapter 12, which is something of a "search manual for a new pope" though written before Benedict XVI's retirement.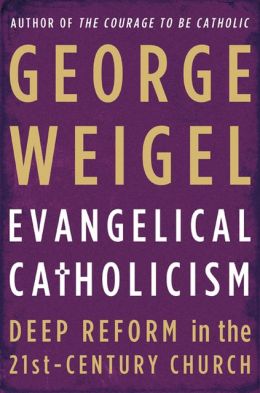 Finally, in hour three, we take a break from politics, domestic and papal, and turn to –well, politics, of the sort that accompany out-of-control regulatory agencies when they bedevil simple land owners out west.
Our pal C.J. Box is back with another best-selling Joe Pickett novel (you should read them all, in order) and this time the story's arc concerns the EPA and the infamous Sackett case of the recent past when the agency was found to be unconscionably abusing landowner rights.  The book is titled Breaking Point, and it is a fine way to introduce yourself to the realities of what happens when bad bureaucrats inflict their whims on innocent landowners.  Most federal regulators  –and I have been representing landowners before the EPA, the U.S. Army Corps of Engineers and the U.S. Fish and Wildlife Service for two decades– are hardworking and very honorable people, but like any big organization there is a bell curve, and at the wrong end of that curve are some awful people with a lot of power.  Box's book is a riveting story — based on the all too true Sackett case– about what happens when that happens.