Sun, Apr 7, 2013 | By Hugh Hewitt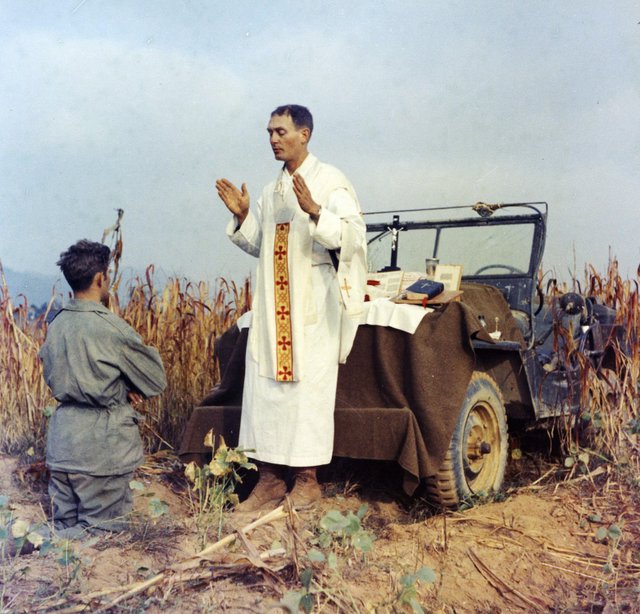 His nickname was "To-The-Sound-of-the-Guns Kapaun," and Father Emil Kapaun was a beloved chaplain caught up in the early months of the Korean war, where he first accompanied the soldiers on their march north after the first disastrous weeks of the war, then was captured and served his fellow soldiers as a POW chaplain, and then died in captivity.
He will be awarded the Medal of Honor this week by President Obama.
.