Mon, Apr 22, 2013 | By Hugh Hewitt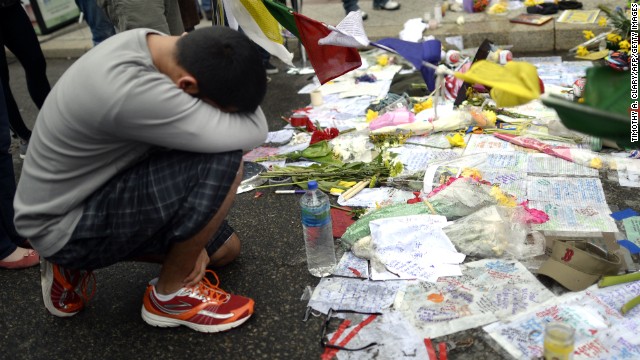 Last week I repeatedly raised a question via Twitter that, surprisingly, no one at any of the FBI briefings or with access to Bureau officials had raised, probably because most reporters covering the story do not know that when the FBI tracks foreign nationals in the U.S. it must obtain authorization to do so from the Foreign Intelligence Surveillance Court ("FISC").
For a year during the Reagan Administration I was the special assistant to the Attorney General –first to William French Smith and then to Edwin Meese– who reviewed the applications for surveillance authorization that the AG would sign for submission to the FISC.  The applications were painstakingly prepared by the Bureau, then reviewed by a special set of lawyers.  There were hundreds of such applications in the '80s. Now there must be thousands.
Did any of those application packages request surveillance on the Boston bombers?  Were they ever  submitted? If so, were they approved by the Court?  If they were prepared but not submitted, who made that call? If they were approved and submitted and authorized, for how long did they continue and what did they discover?
In this set of questions is the heart of the review of the government's failure to stop a terrorist act about which they had at least some warning (via Russia).
The Wall Street Journal picks up the line of inquiry in today's editorial:
The FBI has some explaining to do, and more than merely claiming that it can't track everyone who pops up on a foreign intelligence list. One question is whether anyone in government requested that the federal FISA court issue a warrant so Tamerlan could have his Web postings or phone calls surveilled electronically. This doesn't mean G-men in a car following him 24-7. It means putting him into a National Security Agency program so that pro-jihad postings would be noticed.
This isn't a hunt to assign blame but an accountability exercise into what appears to be a gaping hole in the national security policies of the country concerning the surveillance of potential jihadists.
Almost a decade ago, the various investigations into 9/11 fingered "the wall" between criminal investigations and intelligence operations as the biggest source of the failure to detect and prevent the 9/11 attacks.  A huge failure occurred in the weeks, months and even years leading up to the Boston bombings.  The place to begin the inquiry into why that happened is in the paperwork submitted, or not submitted, to the FISC.
UPDATE:  CNN's Jake Tapper is on the trail, raising the FISA/FISC issues with former AG Ashcroft today:
The FBI could have pursued a Foreign Intelligence Surveillance Act, or FISA, warrant against Tamerlan Tsarnaev. Under that act, individuals can be watched if they are either foreign powers or agents of a foreign power.
"What we do know is that we will want to improve our performance; whether there were things that should have been done differently, I don't know," said Ashcroft. "But anytime we have a situation like this, we should take a careful look to see if there are ways that we could improve our performance. "
"If we had been able to intercept or interdict this operation at any point in the process, lives could have been saved," added Ashcroft.